Windows Server 2016 User CAL
Microsoft
Windows Server 2016 User CAL
Product:
Windows Server User CAL
Language:
Single language
---
Description:
People working in an organisation are familiar with certain functions performed by the server, such as a file or print sharing. To access your server, you require a Client Access License (CAL), which is rather a license or permission granted to your workstation to access the services of the server. While every user or device accessing Windows Server requires a CAL (Client Access License), it is not an easy process due to the technical nature of the servers. Luckily, Windows servers come with a Windows Server CAL to make your life much easier. Windows Server 2016 provides the best new features including nano servers, storage replica, and network enhancements which make it a perfect fit for your organisation.
Additionally, Microsoft offers two different CALs to help you fulfil the needs of your business accordingly.


User CAL
With the User CAL, you would need to purchase a license for every user who accesses the server to use the services provided by the server. However, it comes in handy when your employees need roaming access as this type of CAL allows a single user to access Microsoft Server through multiple devices.


Device CAL
Device CAL is the opposite of User CAL. It allows any number of users to access the Microsoft Server through a single device. It is more economic when employees of your company share devices, for example, different work shifts.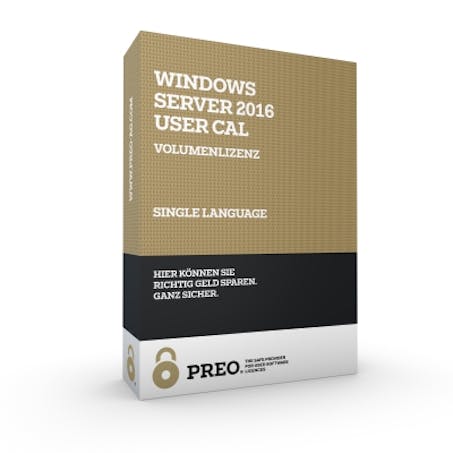 This product is contained in the following bundles: