FAQs About PREO and Used Software
Home navigate_next
FAQ navigate_next
Buying and selling used software is a complex process. It's true – dealing with the manufacturers' various licence models is no longer easy, even when it comes to buying new software. But if you want to equip your company with inexpensive used software, there are a few more aspects to consider.

Especially businesses that are utilising the large saving potential of used software for the first time often have many questions. We have answered the most frequently asked and most important questions about PREO and used software for you here. If your question is not listed here, our experts would happy to answer it for you personally. Our licence experts are some of the most knowledgeable experts when it comes to licence markets and the legal requirements for buying used software.

Feel free to ask us your question by email or directly by telephone. It would be our pleasure to assist you.
All You Need to Know About PREO at a Glance
Who can buy or sell licences through PREO?
---
PREO's range is aimed exclusively at companies and not private individuals or users of single licences. Any company based in the EU or the European Economic Area can be considered as a buyer. The same applies to companies that want to sell their own software licences.

The use or sale of used software is also subject to legal conditions. As a company that wants to buy or sell used software, you are therefore reliant on legal certainty. For this reason, PREO carefully checks all the points that are key for legal security before each transfer. If companies acquire used software through us, they can rely on our legally watertight purchasing processes, meaning products have already passed a legal review process and the transfer of rights of use is audit-secure. You can read more about the legal background here.

If your company is thinking about selling used software licences, please feel free to contact us by sending an informal initial enquiry to find out more about potential prices and our straightforward purchasing process. We will quickly make you an offer after checking the legal requirements.
What products and versions are available to buy through PREO as used software?
---
We sell used standard software from well-known manufacturers, for example Microsoft or Adobe, for workstations, servers or operating systems. Our range is very extensive. We usually offer software solutions in different versions, starting with older versions that are still in use, up to the latest releases. Different licensing models are often available, but rental models are not.

Depending on how up-to-date the version is, the saving compared to the price when new is between 30 and 70 percent. Normally, the range for the latest software is actually smaller than the range for older ones. You should therefore get in touch with us at an early stage, especially if you have a larger project in mind.
What software does PREO buy?
---
PREO buys different current versions of standard software. This applies to both single licences and licences from volume contracts. Microsoft, Oracle, Citrix, IBM and Adobe licences are of particular interest. We also buy CAD software and virtualisation tools such as Vmware.

PREO essentially trades a wide range of frequently used software solutions and different versions, which may be up to 12 years old. This wide range also applies to licence types. We buy licences from volume contracts such as Enterprise Agreement, Select Plus or OPEN from Microsoft. Licences from rental agreements, on the other hand, are not tradable.

Providers or sellers of used software can easily contact PREO Software AG to offer their available software. The following should be noted: legal certainty is central to our purchasing decision, which is why we always carry out a detailed, expert check before purchasing used software.
Where do used software licences come from at PREO?
---
The licences we sell come from previous owners, who we transparently document in an audit-secure and convenient way.

Companies give up their licences for various reasons. Common reasons for selling used software include
there being too many licences due to bad planning ('over-licensing');
departments closing;
consolidations;
corporate mergers;
bankruptcy; and
changes to IT systems.

The question of where used software licences come from is a central point of focus for external software audits and is of great legal importance for the new owner. In order to provide more security and transparency in relation to the origin and integrity of software licences, PREO AG not only relies on complete origin documentation without exception, but also on the complete disclosure of the chain of title to the buyer. This ensures a high level of legal security on both sides.
How are licences checked for authenticity at PREO?
---
To protect ourselves and our customers from the risks of dubious or even fraudulent offers, our legal and licence experts check each of the used licences offered before purchasing
to ensure that exhaustion evidences are complete;
to ensure that all legal conditions such as evidence of the chain of title are met; and
to ensure that there is a declaration that the software has been deleted from the previous owner's computers.
We also check what type of licence it is exactly and what is required for resale. For example, when selling volume licences, different terms and conditions apply compared to the sale of single-user licences.

PREO Software AG has tried-and-tested processes for the whole purchasing process. This is how we ensure that we handle the purchase and sale of used software efficiently and with the greatest possible level of legal certainty for our customers.
What is the process for buying/selling used software through PREO?
---
PREO Software AG has made the purchasing process as customer-friendly, flexible and legally watertight as possible for its customers. The path from ordering to buying and delivering the used software is short, straightforward and transparent.

The website gives buyers the option of quickly and easily finding the licences they want and ordering them online. There is also an option to send an enquiry to PREO Software AG if you are looking for a version that is currently unavailable. After placing your order, PREO Software AG will contact you and provide you with a binding offer as quickly as possible.

You often receive smaller licence quantities straight after you place your order. If you need several hundred licences or more than 1,000 licences for a specific software version, we will discuss the requested delivery dates with you.
What do I get when I buy a used software licence from PREO?
---
After completing the purchase, you will receive the product from us with everything that ensures the greatest possible level of audit security. In contrast to other providers of used software, this not only includes the product-key, but complete licensing documentation enables you to prove the legal purchase at any time.

This includes the identifiable licence number and the update history as well as full transparency with respect to the chain of rights (list of all previous owners) as well as the deinstallation documents from previous owners. Only a few providers of used software are able to offer you this level of transparency.
Why can I not get a notarised attestation from PREO? And why do some retailers offer notarial certificates?
---
Some retailers offer notarial certificates to give the impression of legal security for used software. PREO does not work with notarial certificates, as the BGH in 2013 states that a notarial attestation is not sufficient for proving deactivation.

In addition, notarial certificates do not provide any added value for you if the licence transfer takes place in a completely transparent way and with full disclosure of the chain of title – as is the case with PREO. A certificate does much less in this respect and does not stand up to a manufacturer audit.

As part of each licence transfer, PREO Software AG checks the licences in detail. In doing so, the transfer of licences from volume contracts in particular is subject to strict requirements from PREO Software AG, so that far more legal security is achieved for acquiring used software compared to a notarial certificate that is of no legal significance.
What should you bear in mind if you want to sell used software to PREO?
---
PREO Software AG has requirements and conditions for purchasing used software, which sellers must meet and bear in mind. In particular, used software must be sold in such a way that the previous owner hands over all licence rights which are in his ownership. They must also remove the software to be sold from their computers and destroy any backup copies.

PREO Software AG always buys different types of licences for used standard software. The authenticity of the licences, the complete transparency with respect to all previous owners and the legally complete transfer process are of particular importance. Sellers receive instructions from PREO Software AG and, if necessary, guidance on how to hand over the software licences in full and how to sell them in a way that is legally watertight.

In addition to the transfer of all licence documents, this also includes binding confirmation that the purchased software has been completely deleted from the seller's computers. The seller is not allowed to keep any backup copies.

PREO's legal and licence experts check the tradability using extracts from the Microsoft VLSC portal. Thanks to these precautions, which are taken as early as the purchasing stage for used software, PREO is able to handle the subsequent resale quickly, transparently, and in a straightforward way that is legally watertight. These measures increase the buyer's need for and trust in used software licences and therefore support the sales price the seller is able to achieve.
All Relevant Questions About Used Software
What does 'used' software mean?
---
The term 'used software' refers to software that was previously sold with the manufacturer's permission and is now being resold. It is sometimes referred to as 'second-hand software'.

The term 'used software' refers to software that was previously sold with the manufacturer's permission and is now being resold. It is sometimes referred to as 'second-hand software'.

Compared to the sale of other investments like cars, furniture or machines, there are serious special features when it comes to used software.
Software is not subject to wear and tear, which is why used software always is of the same quality as newly bought software.
Nowadays, when reselling software, the focus is usually not on the data storage devices, but on the resale of rights of use (software licence and product key) This usually includes the right to download the software version mentioned in the contract from the manufacturer's servers at any time in order to use it in line with the licence.
With PREO, buyers of used software are treated the same as first-time buyers in every respect, regardless of whether the licence is a volume licence or a single-user licence. With used software, companies are able to optimise their software costs without sacrificing functionality.
Is trading (buying and selling) used software legal?
---
The question as to whether used software licences can be traded cannot unfortunately be answered with a sweeping general statement. That's why sellers can easily contact PREO Software AG at any time, so that the exhaustion can be checked.

Basically, an unrestricted right of use for a correctly acquired software licence can also be sold to third parties in Germany / Europe. Of course, PREO Software AG is committed to a solution that has maximum legal security when purchasing and selling used licences. With PREO Software AG, used software sellers can count on a flawless transfer of rights of use due to comprehensive measures.

As previously mentioned, buying and selling software licences is possible in the most general sense – provided specific conditions are met. These conditions include the fact that the seller of a used software licence has an unrestricted right of use, so the software has not been rented.

PREO Software AG offers buyers and sellers a high level of legal security when trading with used software via transparent transfer processes.

PREO Software AG is just as committed to a legally secure transaction as sellers and buyer of used software.

Sellers can easily contact PREO Software AG with an enquiry to purchase used software. If they are interested, PREO Software AG will diligently check the exhaution of the licence. Provided there is legal possibility and an interest in purchasing, PREO Software AG presents the seller with a respectable quote for purchasing the used software.
Does used software get the same updates from manufacturers as new software?
---
You – as the new owner – have the same right to free patches for troubleshooting and any updates.
Can I get support for used software?
---
Yes, as with new software, you can receive support for used software.

Availability and costs of maintenance, support and service are of central importance for IT managers when selecting a specific software version. PREO offers its customers additional support in some cases, which is provided by partners.
What do I have to take into consideration if I want to sell used software?
---
Software licences must be complete, i.e. all components such as documents or product keys must be handed over. The software sold must be completely uninstalled on the seller's computer. Backup copies are not permitted.

Some of the points that the seller must bear in mind when selling used software licences in general include the completeness of the documentation and the uninstalling of existing installations of the software specified for sale. In addition, retaining backup copies of the sold software is not permitted, no matter what type of data carrier is used.

When used software is sold to commercial customers, legal compliance is particularly important in relation to acquisition of the software. That's why PREO Software AG has special requirements and conditions for purchasing used software, which sellers must meet and bear in mind. Among other things, these conditions and requirements are necessary if the purchase and sale of the software is to be carried out smoothly and with the highest level of legal security.

Conditions that apply to sellers who sell used software licences to PREO Software AG include completeness of the needed documentation and product keys, for example. In addition, when selling licences from volume contracts, buyers must take into account any special conditions, which can differ quite considerably from the conditions for selling individual workstation licences.

To organise transactions professionally, PREO Software AG also checks that the software sellers have met specific requirements and conditions. These are generally used to ensure legal compliance when buying and selling used software and to optimise the quality of the software trade in used licences.

Such measures usually increase buyer confidence in trading in used software. You can then come to an agreement with the seller in relation to an achievable sale price. In addition, they are used to stimulate the demand for used software.
---
Information about used licences?
Call us: +44 20 363 016 59

Do you need information about buying used software licences? Would you like to know more about guarantees, licence audits or our support during purchase and installation?

Call our licence hotline and clarify all your questions directly with our team.
---
Download centre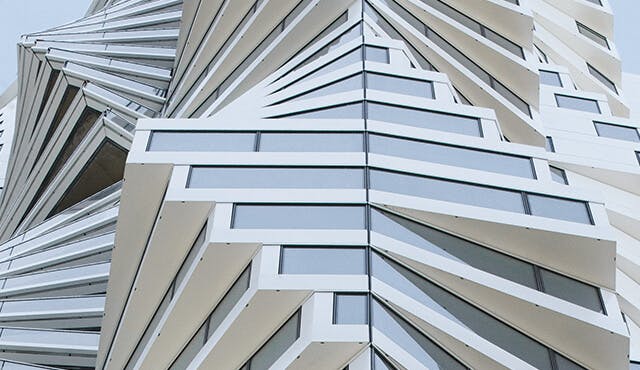 More details about PREO and security

You will find further information about PREO AG, the lawfulness of used software and press materials in our download centre.
View downloads
---